Moving is a stressful event! It requires a lot of organization, a lot of deep breaths, and a lot of patience. It can be overwhelming with trying to pack one hundred boxes, cleaning, tracking, and then unpacking all of those boxes. 
5 tips to ensure that moving day goes smoothly!
1. Pitch and Ditch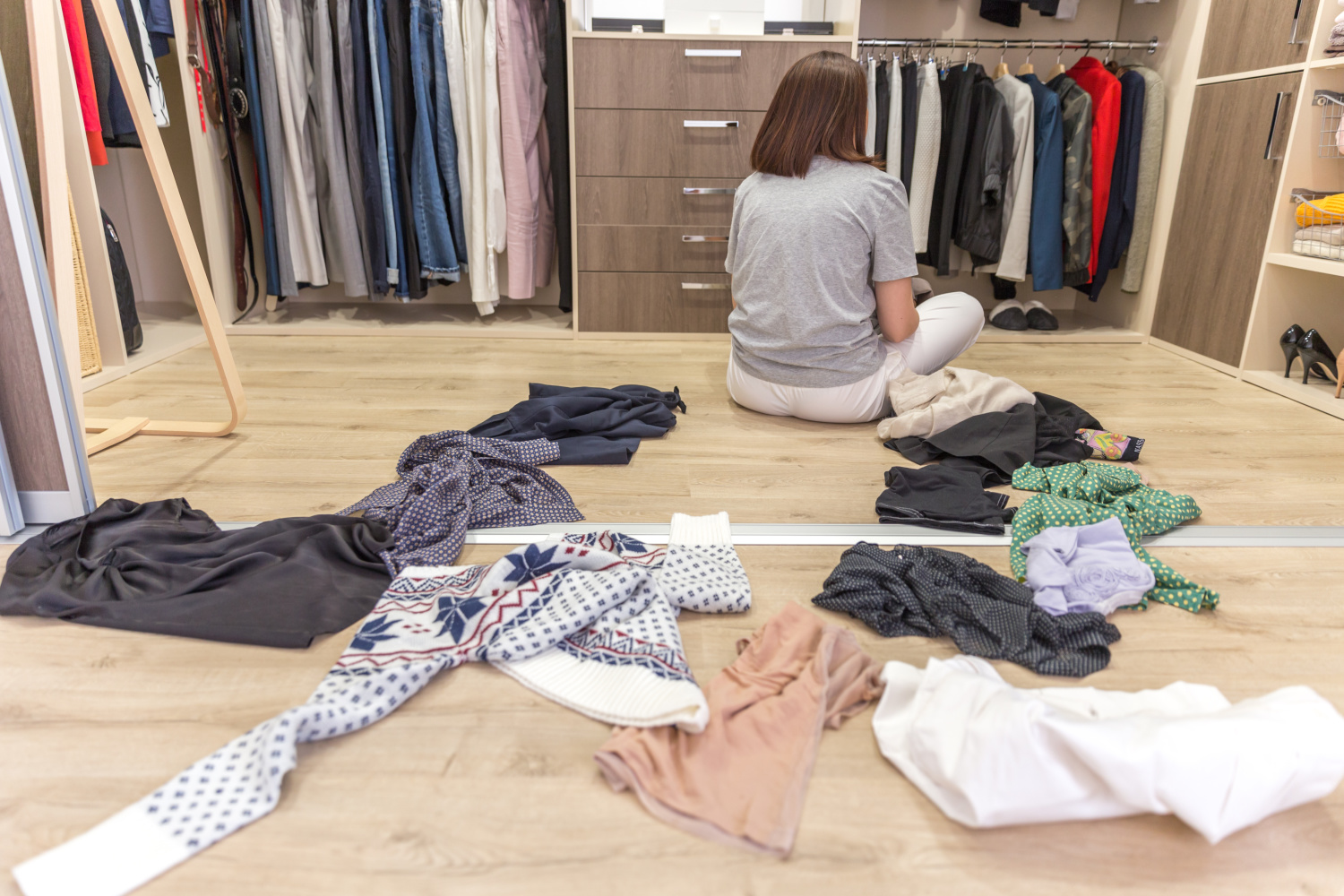 When packing up your house, it's important to go through your things to see what you truly want to keep. Some movers may be providing a "full pack" service in which they will pack up the boxes for you. If this is the case, that means everything in your house will get packed…including the trash sitting in your trash can! It's important that you go through your belongings yourself and decide what you want to give away or get rid of. This will make moving easier as there will be less boxes.
Additionally, if you are using movers it may make your move slightly less expensive as you will require less space on the trucks and it will minimize the time it takes your movers to move the boxes (they are often paid hourly). As you unpack, I also suggest you use this as a second opportunity to purge and get rid of the things you weren't sure you needed. Lastly, if this is not your first move and you still have boxes left over from the last move, there's a good chance you don't need what's still sitting in those unopened boxes. Do you even know what's in those boxes?
2. Label your boxes efficiently!
 It's easy to label your boxes with the names of the room they were packed in like "kitchen" or "living room." At the bare minimum that is important. However, it makes unpacking your house difficult when you don't know which boxes you need specifically. It's hard to know which box to unpack first if you are looking for something specific.
Therefore, in addition to labeling the boxes with the name of the room, add some bullet points of what's inside that specific box (i.e. silverware, utensils, plates). This will prevent some agitation from having to open box after box just to find what you did with the pillows or your toiletrie
3. Start with necessities

It's overwhelming on where to start once you're in your new home. Start with what you will need first. This usually entails the bedroom and the kitchen. The kitchen is by far the hardest – it has the most parts and pieces. You have to decide where you want everything to go. However, you will be relieved when it's all done. It will also make eating easier when you've worked up an appetite from all the moving. Also, chances are you aren't going to have your house unpacked in a day. Therefore, it's important that you at least have your bed put together and your toiletries out. If you have kids or other people in the house, you will want their beds made up as well.
4. Little by Little
After a move, it's easy to feel inundated with boxes!  This is when the idea of one step at a time is more important than ever. After unpacking the essentials, pick a room that you want to work on. Simply take it box by box. If you're not quite sure where you want items to go, put it to the side – you'll get to it later.
Some professional movers will provide the option of "unpacking" for you. This entails them emptying boxes and discarding of the boxes for you. This also entails all of your belongings laid out on the floor and the counters. Seeing all of your belongings displayed all over the house is incredibly overwhelming. I highly suggest you have the movers just place the boxes where they need to go so you can unpack them when you get to it.
Once you unpack one box, it's easy to get into a groove and keep the momentum going.
5. Pictures and Art
This is usually the last step of the unpacking process. As I come across the pictures and artwork that I have, I try to lean them up against the wall where I envision them going. I return to unpacking. Once everything is unpacked and set up, I can see where my decor will best fit.
By leaning the art against the walls, you have a rough idea of where everything will go; however, you are not committed to it. Additionally, if you have someone helping you unpack, it's easy to delegate the job to them because you have already mapped out where you want you pictures and art hung (just be sure you trust them to hang your artwork properly).
If you have the organization put in place, unpacking your house quickly becomes a much easier task. If you are fortunate enough to have others helping, it also provides them a little direction to make the move that much easier.